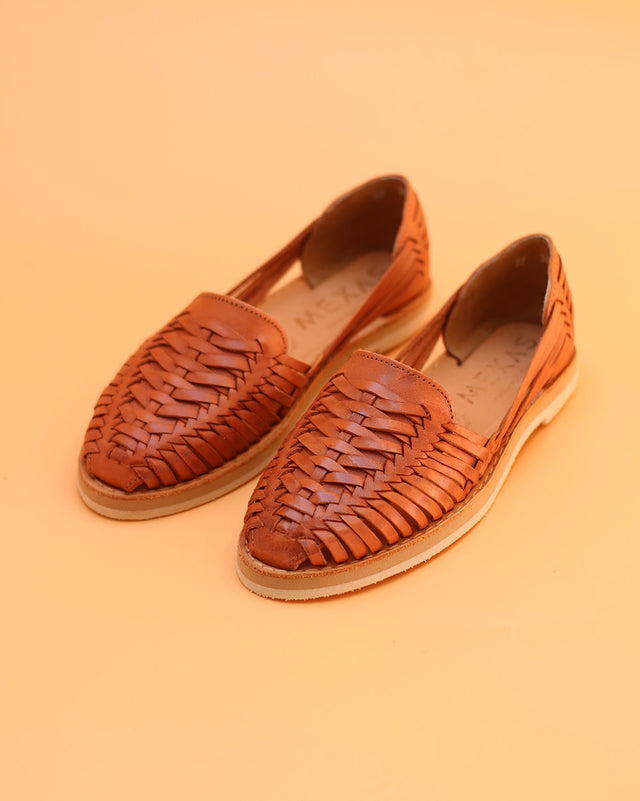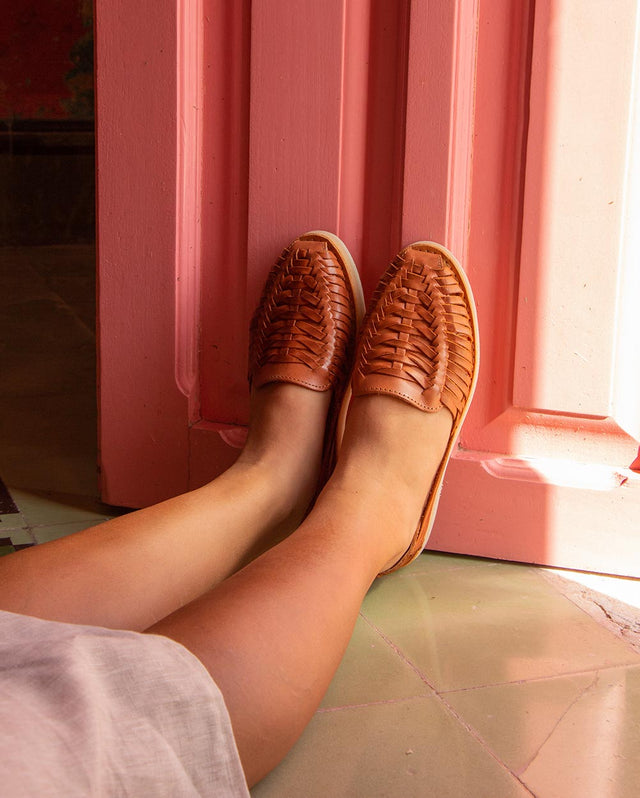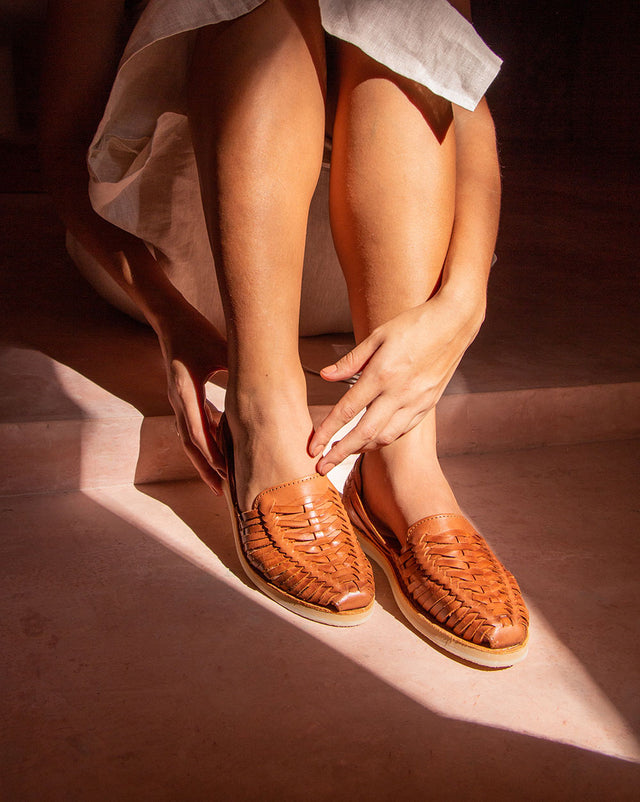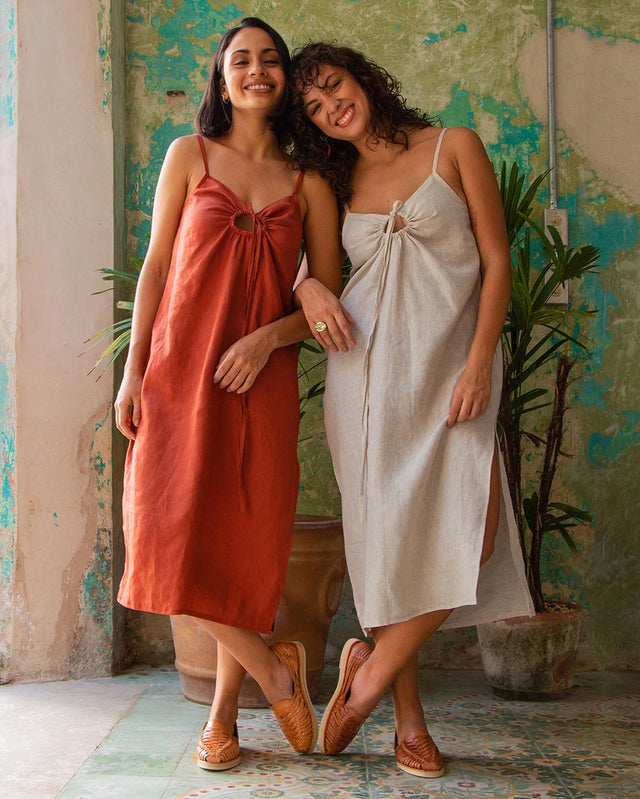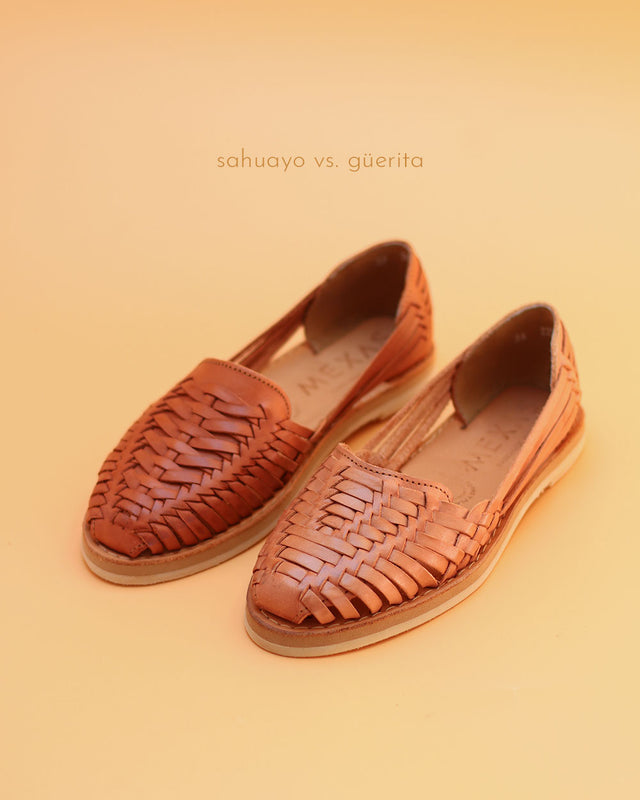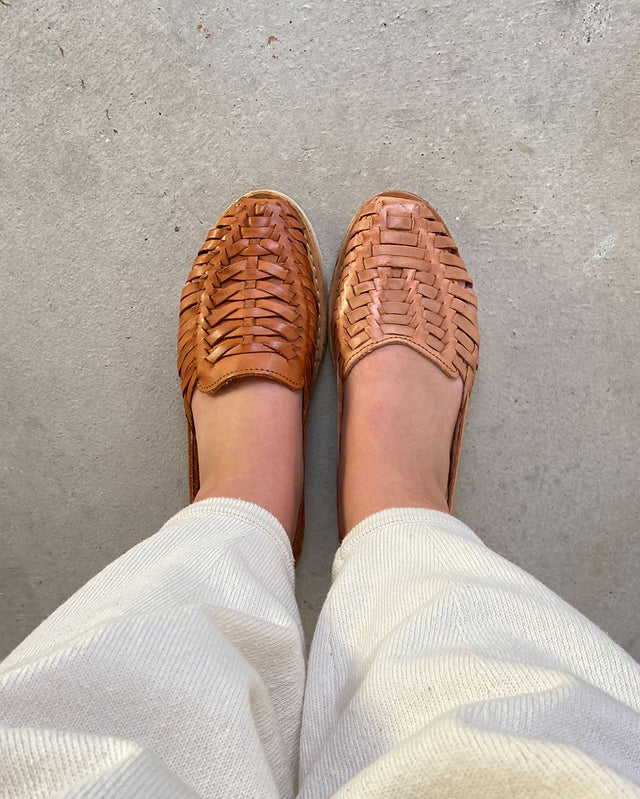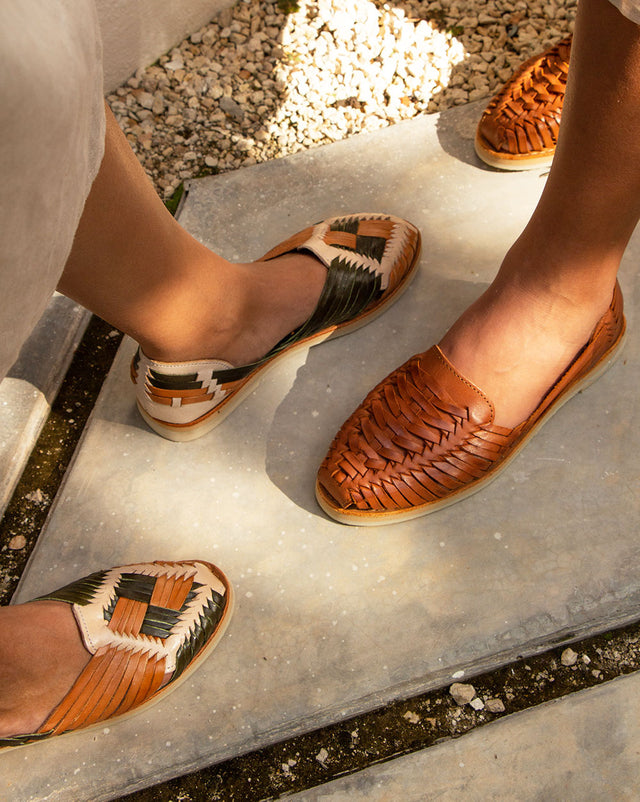 Sahuayo is the 'cradle' of the huarache and the town where we make our MEXAS.
Choose your usual size.
This model is the most classic and our top sales.
If you are looking for a basic to combine with everything, it is your best option.
This braid looks great on any type of foot.
The GÜERITA model is a lighter shade and more low-cut.
If you want it with a little more platform, we have the SAHUAYO ALTO
Guía de tallas
Te recomendamos que elijas tu talla habitual. Si te quedan ajustaditos los primeros días siempre es mejor ya que, al ser de piel, con el tiempo acaban cediendo.
También puedes consultar nuestra Guía de Tallas en donde encontrarás las medidas de cada modelo para poder compararlo con tu pie.
Composición, cuidados y origen
Composición
Piel de vacuno curtida de forma vegetal libre de químicos.
Con el tiempo la piel de los MEXAS cambia de color, señal de que es 100% natural. Envejece y se "pone morena" igual que nosotros cuando nos da el sol :)
Cuidados
Los puedes limpiar con un trapito húmedo, con cuidado de que no se mojen mucho ya que se oscurecen.
Origen
Diseñados en España, elaborados 100% a mano en México. Toda la materia prima que usamos proviene de México.
Cambios y devoluciones
Cambios 
El primer cambio de talla es GRATIS en Península durante 30 días desde que llega tu pedido. Para Islas y otros países de EU consulta nuestras condiciones.
Devoluciones 
Para devolver unos MEXAS, nos encargaremos de recogerlos en tu casa y descontaremos ese coste del transporte en el total del importe del reembolso. También puedes enviarlos por tu cuenta.
Envíos
Nuestro almacén está en Madrid y está abierto de lunes a viernes. Todos los pedidos realizados antes de las 15h. se envian en el mismo día.
Tiempos de entrega:
Península:  48/72 h. hábiles
Baleares: 4-5 días
Canarias y Unión Europea: 5-7 días
*Los tiempos de entrega pueden sufrir retrasos en períodos de alta demanda (Día de la madre, Flash Sale, Restock, etc)
Cuatro curiosidades sobre MEXAS
100% hechos a mano
Nuestros huaraches son 100% hechos a mano en México siguiendo un proceso tradicional con más de 500 años de historia.
Piel natural libre de químicos
La piel que utilizamos es curtida de forma vegetal y libre de químicos. Con el tiempo la piel de los MEXAS cambia de color, señal de que es 100% natural.
Se adaptan a tu pie
Como son de piel van cediendo y se adaptan a tu pie y su forma. Son muy blanditos y flexibles.
Impacto social
Donamos parte del beneficio de cada venta a una ONG que se llama "Mujeres Aliadas" que está en Michoacán, zona en donde producimos.